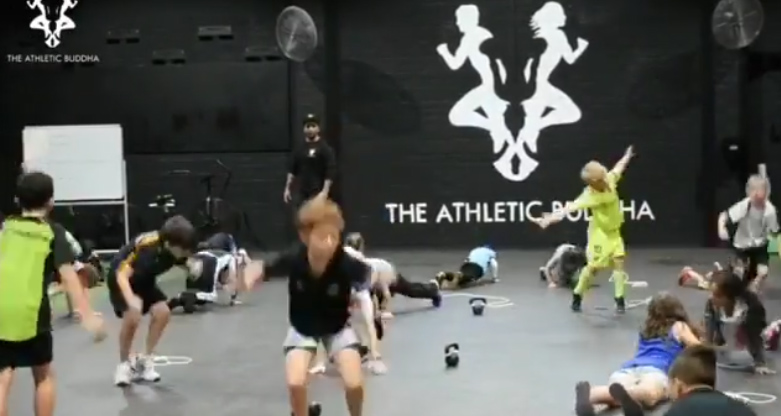 Our After School Fitness is probably our most rewarding of all our programs. We not only pick the kids up from school and look after them like they are our own children, we also make sure they are being coached according to their ability and fitness level.
They are served a fresh snack with fruit and veges as the main course (yes, the kids actually eat healthy foods when their parents aren't around).
We're not just a baby sitting service. We don't just dump your kids in a room and let them fend for themselves. We don't let them watch T.V for longer than it takes them to eat their snack.
We give them a CrossFit Kids session which is structured and specific to their age and ability. They get free play on the back oval where they get quality soccer coaching if that's their sport of preference. We also provide a variety of sports equipment, different games and activities for them to choose from. We then have chill out time in our dedicated Kids Santuary before parent pick up time. Kids have the option to do supervised homework, board games, reading, fusball, arts and colouring in.
We take this program very seriously and we always aim to provide a high quality of service and we make sure that our staff deliver value to every single session.
For more information about our ASF program, please email info@theathleticbuddha.com.au or call on 0451932103.