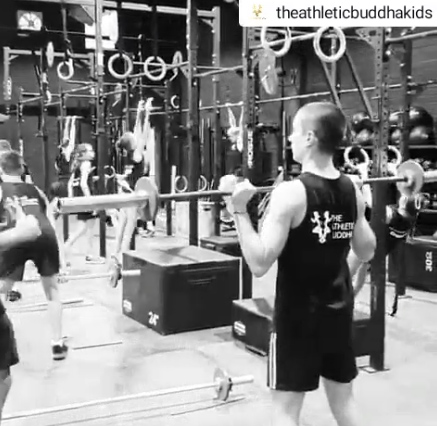 ❌ 1 Day Only ❌
Attention all young people between the ages of 11 and 15. We have a School Holiday Workshop that you and all your friends will love.
–⏲ 2 hours
–???????? Learn the CrossFit fundamentals.
–????️‍♀️Experience a WOD (workout of the day).
–????‍♀️Mindfulness
–❤Meditation
–???? Practice confidence and self esteem building tools that can be used for school, sports, friendships and family.
–????Discover the yin and yang of wellness.
This is not about weight loss or muscle building. This is about health and fitness of the body and mind.
Due to the popularity of our weekly CrossFit Teens class we have decided to host this School Holiday Workshop that will be unique and refreshing. We are the only registered CrossFit Kids gym within the Concord and surrounding areas and we are proud to spread the CrossFit methodology within the Inner West of Sydney.
We also believe that de-stressing the mind is equally as important as working our muscles and cardio vascular fitness. We would like to invite you to this inaugural event and we look forward to sharing these life changing tools with the youth of our area.
When: Thursday the 18th of July from 11.00am to 1.00pm
Where: The Athletic Buddha 1/2a Rothwell Avenue, Concord West.
Who: 11 to 15 year olds
Duration: 2 hours
Cost: $40 per session.